Sale!
【40% OFF】Black Cod Saikyo Misozuke (Gindara) 300g / 銀鱈西京漬け
Earn 32 Reward Points

Out of stock
Pre-cut Black Cod marinated in Saikyo miso
Cuts are slightly uneven, however the pack will sum up to 300gm
Goes great with steamboat or grill
300g per packet
Will be delivered in frozen condition
Description
How to cook:
1. Wipe off the Miso on the surface of the fish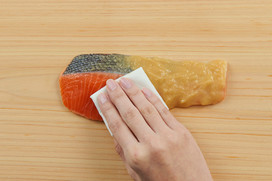 2. Scrunch up an aluminium foil well to make a plate. Place this plate under the black cod and bake.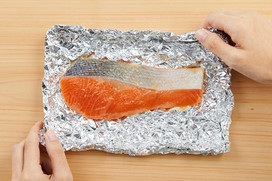 [Using oven toaster]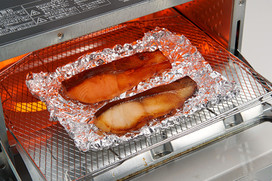 Bake for 8 to 10 minutes on top and bottom. (For 1000W)
Recommended because it is simple and easy and the equipment does not get dirty
[For frying pan]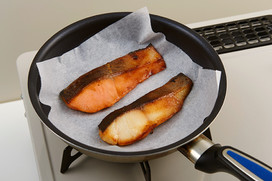 Place a baking sheet and heat it for 5 to 6 minutes until you hear a slight sizzling sound.
Turn the fish over and bake for another 4 minutes.